Case study: Remote worker check-in and automated safeguarding tool
As part of a large-scale multi-year project, we developed a system for safeguarding lone workers by leveraging automated voice calls for routine check-ins to verify their wellbeing. In the event of an accident, an automatic emergency conference call is created to ascertain the worker's situation and send help.
Our bespoke technology and scalable cloud infrastructure has given the organisation peace of mind when it comes to safeguarding their remote staff. The system resulted in massive cost savings and eliminating blockers to growth.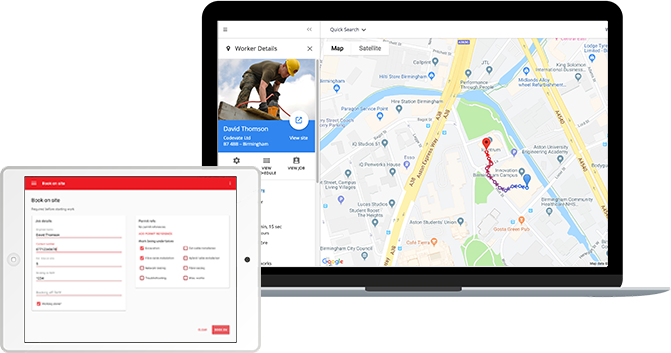 Case study: Cloud-based resource planning with calendar sync
For a national multi-million pound turnover company we developed a bespoke ERP system to transform their business. The system replaces the previous paper and Excel-based processes for the management of staff, projects, work-sites, and finance.
One of the largest benefits has been the evolution of their scheduling process. The software enables a tighter integration between departments, allowing scheduling company resource in a matter of minutes rather than hours.
Get started
Let's see how we can make software work for you.
Let's see how we can make software work for you.
Get started