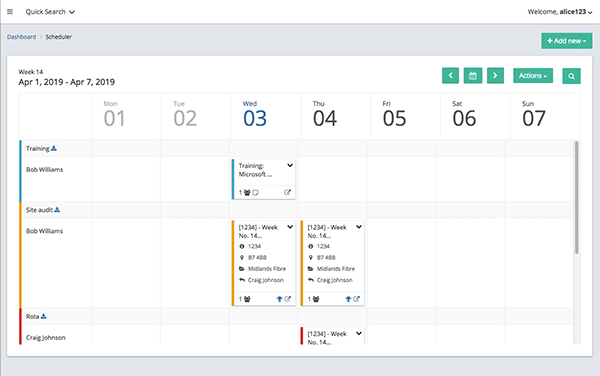 All-singing weekly calendar view
With hundreds of jobs passing through their system every month it was important for each member of staff to be able to filter the workload for their own activity. We delivered an efficient and customisable calendar system that allowed office staff to isolate the relevant information, and avoid information overload.
The calendar interface can filtered by name, work type, assignee and other properties. Clicking on a specific entry expands it to show more contextual information, such as the off-site address, and any notes or documents to go with the job.