We create web apps and websites that engage users, grow with your business and open up opportunities for future revenue.
The trick with a web development project is taking the idea or business requirement and translating it into an app that people love to use.
This is where our consultative approach is invaluable. Our step-by-step process combines commercial knowledge with technical expertise to help you home in on market opportunities. Then we build you the functionality, analytics, UX and APIs that you and your end users need.
Web Apps
Features ranging from e-commerce and content management to social networking and messaging

Mobile friendly, responsive websites that drive sales and optimise your online presence
Cloud-Based Web Platforms
Online integrations

Embeddable widgets

Robust security

Sync to mobile devices

Scalable infrastructure and the Internet of Things
Integration
APIs for cloud-based systems like PayPal and Mailchimp

Existing in-house systems

Mobile and tablet apps

API creation to achieve the above
"What I like most about Codevate is that they're friendly and approachable. They're not scared of 'telling it how it is' when acting as a (valuable) sounding board. Their consultative style and knowledge make the relationship feel more like a partnership than a typical transactional customer/supplier engagement. This has helped keep me focused on my core value proposition and helped me accelerate growth."
Inspiremymeal.com – An advanced recipe search engine

inspiremymeal
Advanced recipe search engine
Web platform with a mobile responsive design, allowing new recipes to be discovered from ingredients in your kitchen.
Using lean methodology with a clear USP, we transformed the initial concept and delivered a custom web application.
View case study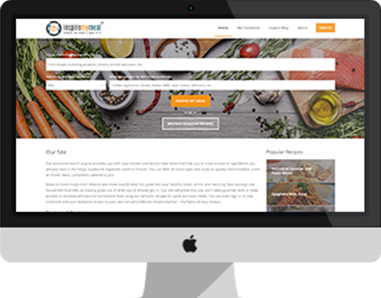 Donape
Fundraising web platform
Set up and run a charity fundraising campaign, with the ability to embed a donation widget in your website or mobile app.
Capitalising on the opportunity in the market that we identified, we developed the custom web application. Our value-driven approach made gaining early return on investment a priority.
View case study
Toyboy Warehouse
Social networking platform
See how we revamped a legacy dating web platform, with a focus on mobile-friendly design.
Toyboy Warehouse achieved revenue growth of 1,800% in two years from May 2013, as well as winning multiple awards. The site saw a 500% increase in users, as of November 2015.
View case study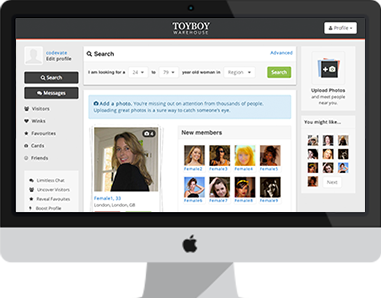 Let's have a confidential discussion about how we can make software work for you
Get in touch