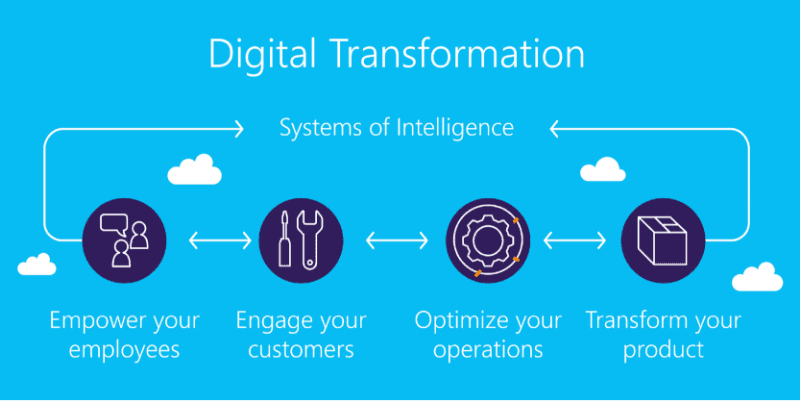 For many established businesses, the key to success is a balance of protecting the unique practises that give you a competitive edge, and bringing in fresh ideas.
Introducing software to your business should facilitate growth and maximise your productivity. It should also feel like the next step for your business, rather than a shift in direction.
If you are leading your business's digital transformation and you're looking at bespoke software, you can protect your business's unique strengths with a phased approach to development.
In this post, I'd like to give some guidance on how you can undergo a digital transformation incrementally, without completely reinventing your business.
If you want to read more about anything I mention in this article, like/share it and I'll revisit it in a future post. If you have any questions, you can ask me in the comments.
---
1. Automate existing processes instead of creating new ones
A good digital transformation should uphold the fundamentals of a company. It should supplement the processes that have been successful so far in that business's life.
This is why we believe in bespoke software over SaaS (software-as-a-service) solutions. SaaS products are often designed with a preset workflow in mind. Transformations with SaaS can be cheap and effective, but for a business to use them they already need to fit the mould that the product was built around.
A bespoke digital transformation starts with consultation. A business software expert can help you identify where your workflow could be sped up, without changing key milestones. By isolating and relieving specific pain points, you'll end up with a software platform to fit your business like a tailored - bespoke - suit.
The goal is to create a lean tool that carries out a business process automatically, without error, and outputs something that can be immediately picked up by the next phase of your workflow. That way, each feature delivered makes its own return on investment.
---
2. Continuous business insights to help your software evolve
As with any bespoke software development project, a flexible roadmap is key for a successful digital transformation.
When you know your operation inside-out, it can be easy to make predictions on what it will look like post-transformation. However, you might find that your operation scales up even more than expected. Be ready to re-prioritise as you travel along your roadmap.
Approaching your transformation roadmap in phases makes this easier. Once you've delivered your first process-enhancing feature, it's good to step back, look at new data, and listen to feedback from customers and employees. Consider whether any new requirements or opportunities have been uncovered.
If, for example, the first phase of your transformation has made it easier for you to take on more work, you might benefit from a more streamlined way of booking jobs. In this case you'd shift focus to enhancing your scheduling process to keep your team carrying out the same quality of work on a larger scale.
---
3. Minimal teething pain during adoption
Some transformation solutions may aim to deliver an entire suite of software to instantly overhaul every aspect of your business. Introducing lots of new functionality in one go can be tough on the teams using it [1].
It's better to bring software into your business incrementally. To allow time for your team to familiarise themselves with the solution and become comfortable with using it day-to-day.
By flattening the learning curve, you'll benefit from more insightful feedback from your team. In turn, that will help direct your transformation and keep you operating at maximum efficiency.
---
To summarise, you'll see a lot of benefit from approaching your business transformation in smaller increments (beyond offsetting cost with the return from each phase).
With the right consultation and a flexible roadmap, digital transformation can enhance your successful processes, assure quality and increase reach. Most importantly, It can be done without reinventing your business or its core values.